IT's Easy to plan a watermelon party!
SIX MONTHS BEFORE THE PARTY:
Design and order watermelon party invitations.
Create your invite address list.
Start thinking about watermelon themed appetizers, entrees and desserts.
Tip: Be sure to check out Pinterest for fun ideas!
THREE MONTHS BEFORE THE PARTY: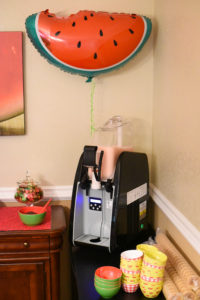 Consider sending a Save the Date cards.
Start planning your decorations and favors/giveaways (i.e. watermelon candies, pens, pencils, stress balls, lip balm, etc.).
Plan your games and prizes (i.e. watermelon flip flops, towels, candles, socks, beach balls, etc.). 
Plan your menu of food and drinks (both alcoholic & non-alcoholic). 
Purchase paper items, decorations, giveaways and prizes. 
Book a photographer or recruit someone to take pictures. 
ONE MONTH BEFORE THE PARTY:
Mail your watermelon invitations.
Purchase non-perishable food items.
Order special cakes, cookies and catered food.
Make reservations for rental equipment (i.e. margarita machine, cotton candy machine, party bus, tables, chairs and tents, if needed).
Start decorating your venue — be sure to pay attention to detail!
Recruit party day assistance from family and friends.
Talk someone into coordinating and facilitating the games on party day.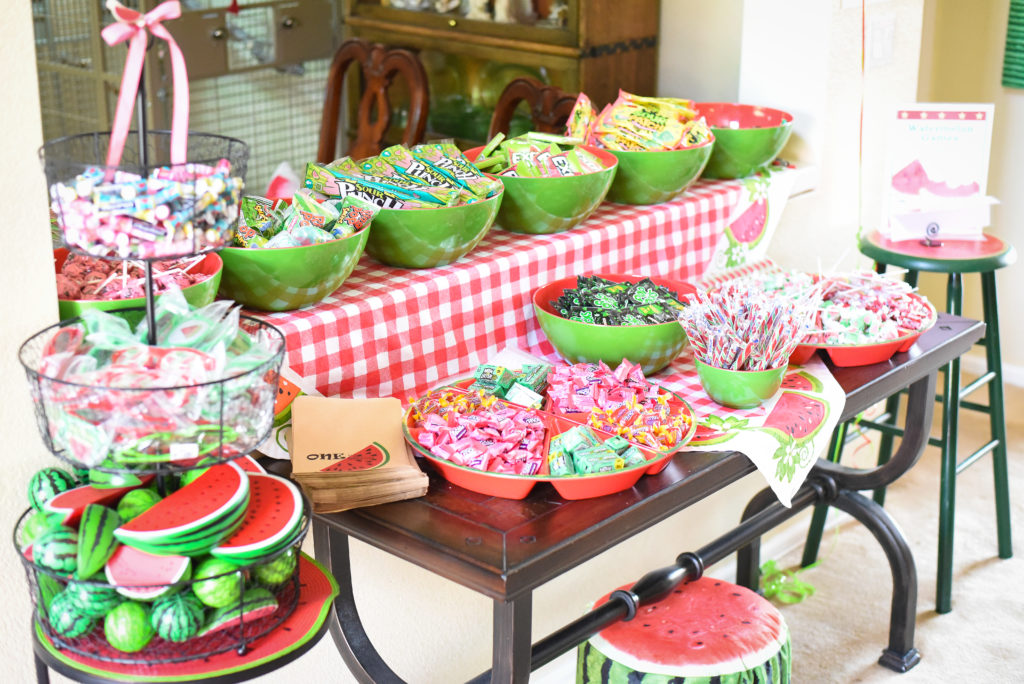 TWO Weeks BEFORE THE PARTY: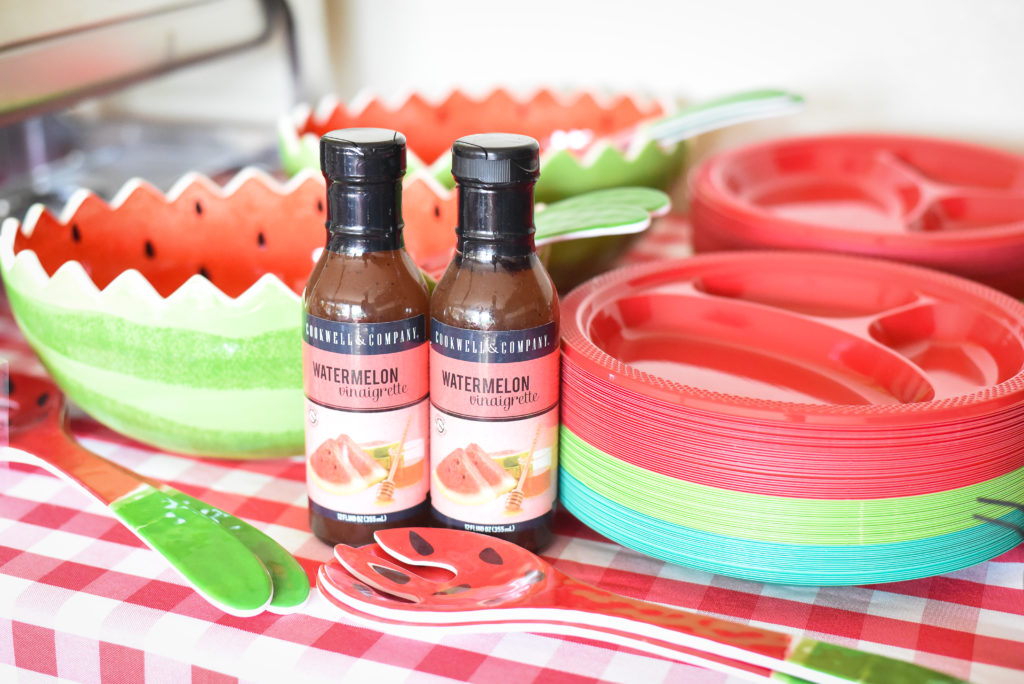 Start purchasing food items. 
Call to confirm ordered items and rentals. 
Continue decorating your venue. 
Start preparing foods that can be made ahead of time and frozen. 
ONE Week BEFORE THE PARTY:
Complete decorations and party set up.
Stuff piñatas, prepare tables and position chafing dishes.
Complete grocery shopping.
Prepare as much of the food items before party day as possible.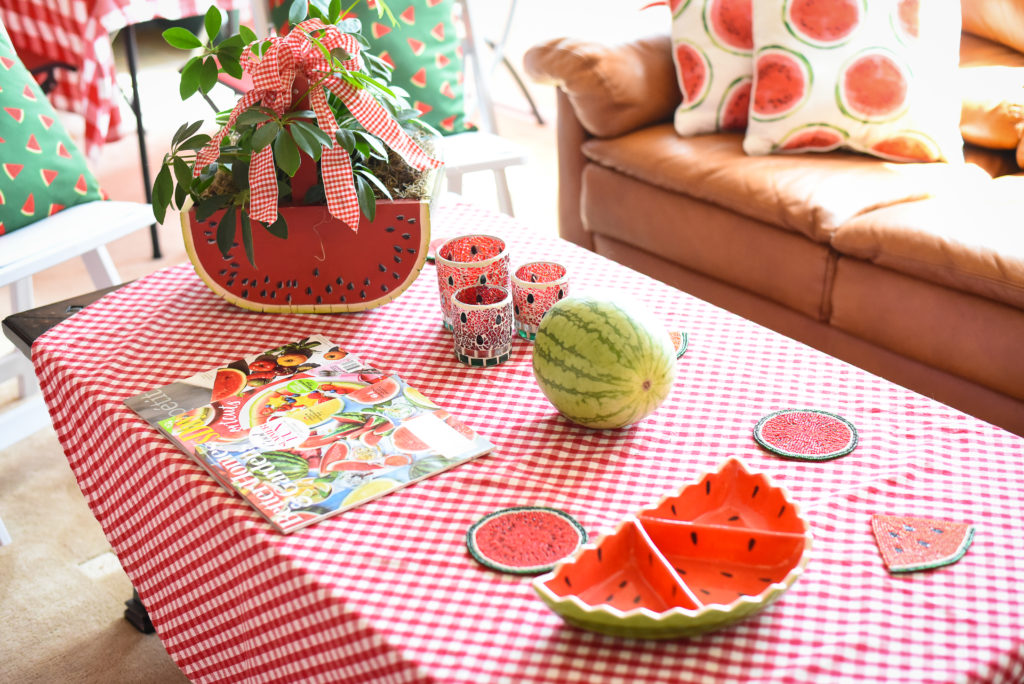 The Day BEFORE THE PARTY:
Recruit lots of assistance.
Complete your decorations.
Prepare food items (sauces, marinades, salsas, watermelon juice and chop).
Pick up ordered items (cakes, cookies, etc.).
Prepare ingredients and shapes for appetizers.
Make watermelon keg or carved creations.
Coordinate deliveries.
Prepare food and assemble appetizers.
Slice fresh watermelon.
Coordinate last minute activities.
Greet your guests.
Sit back, relax and have fun!